---
Paragon Gnomes: Treasure Hunters
A simple NFT project. That lets you partake in an automated crypto trading bot with a rev share model just by holding it in your wallet.
---
---
Bots don't need sleep!!
Powerful, AI-powered crypto bot trading 24/7, with rigorously tested customized signals. Check out past trading history below.
---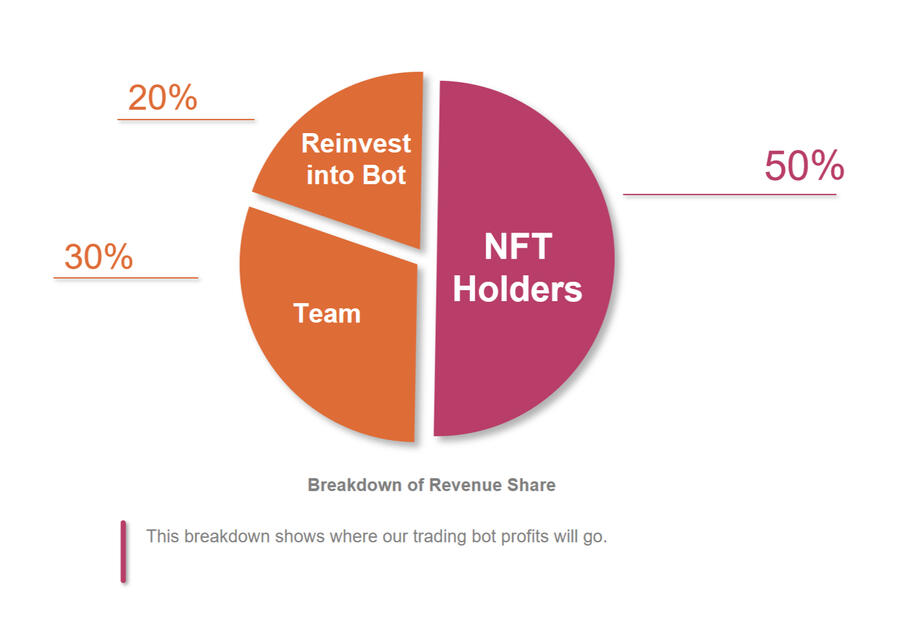 Why Gnomes?
Gnomes like Shiny stuff – Anything that is shiny or reflects light is attractive to gnomes. Gems of all sorts are a particular favorite. So it stands to reason they like Crypto.
---
Disclaimer
We know. This is the boring stuff that no one likes to read. Please take the time to read. DYOR
---
The Issue of Passive Income Sustainability When cryptocurrency first gained exposure, investors would buy into projects hoping to earn profits by holding tokens for a period of time until they claimed more than they initially invested. As the marketplace for cryptocurrency evolved, new opportunities for investors also came to light. Instead of having to hold a set number of tokens and wait for the price of the token to rise, individuals can now buy a minimum amount of tokens and earn passive income on their investment.Each network on the blockchain offers passive income opportunities to earn daily rewards on your initial investment. Protocols such as Nodes as a Service (NaaS), Staking, and High-yield farming are a few examples of long-term investments that generate a steady revenue stream. Nevertheless, the token value continues to play a critical role in the accumulated value of the earned rewards. For instance, a NaaS Protocol known as StrongBlock requires investors to buy 10 Stronger tokens in order to create a node and begin earning daily rewards from the node. The ROI for purchasing a Strong node is approximately 100 days. Let's say an investor purchases 10 Stronger tokens for $200 each and creates 1 Strong node. That is an initial investment of $2,000 in order to earn a steady daily income of 0.01 of your total investment.If all variables considered remain stagnant, the investor will receive his initial investment back in 100 days. On the other hand, if the price of Strong decreases to $100 per token, then the expected ROI will be 200 days. This is a result of the constant demand of new investors in order to maintain the same price or cause an increase in price. The Alienwolf Studios team identified this issue with a few other cryptocurrency projects that share a similar system as StrongBlock.The following are issues that we have observed in a majority of the NaaS protocols as well as other passive income projects in which we have personally invested in:
● A minimum amount of tokens is required to begin earning passive income on the investment.
● High risk of price volatility due to heavy sell pressure and no buyback mechanism.
● A high upfront cost for creating one node
● Reduction in rewards during poor market conditions
Paragon GnomesTrading Bot with a rev share modelThis whitepaper is solely for informational purposes and may be subject to change without prior notice. Alienwolf Studios does not make or purport to make, and hereby disclaims, any representation, warranty, or undertaking in any form whatsoever to any entity or person, including any representation, warranty, or undertaking in relation to the accuracy and completeness of any of the information set out in this whitepaper. Alienwolf Studios accepts no liability for damages, whether consequential or indirectly, of any kind arising from the use, reference, or reliance on the contents of this whitepaper. This whitepaper may contain references to third-party research, data, and industry publications. No warranty is given to the accuracy and completeness of this third-party information. Neither the third-party information, its inferences, nor its assumptions have been independently verified. Prospective purchasers of Alienwolf Studios should evaluate all risks and uncertainties associated with Alienwolf Studios, all information set out in this whitepaper and any related terms & conditions prior to any purchase of the Alienwolf Studios token. Alienwolf Studios accepts no liability if the cryptocurrency marketplace or the investments held by Alienwolf Studios decrease in value.Introduction The future of Metaverse banking is now available on the Avalanche network. Rev Share Growth is built to provide Investing as a Service (IaaS) in order to provide passive income while maintaining project sustainability.The Issue of Passive Income Sustainability When cryptocurrency first gained exposure, investors would buy into projects hoping to earn profits by holding tokens for a period of time until they claimed more than they initially invested. As the marketplace for cryptocurrency evolved, new opportunities for investors also came to light. Instead of having to hold a set number of tokens and wait for the price of the token to rise, individuals can now buy a minimum amount of tokens and earn passive income on their investments.Each network on the blockchain offers passive income opportunities to earn daily rewards on your initial investment. Protocols such as Nodes as a Service (NaaS), Staking, and High-yield farming are a few examples of long-term investments that generate a steady revenue stream. Nevertheless, the token value continues to play a critical role in the accumulated value of the earned rewards. For instance, a NaaS Protocol known as StrongBlock requires investors to buy 10 Stronger tokens in order to create a node and begin earning daily rewards from the node. The ROI for purchasing a Strong node is approximately 100 days. Let's say an investor purchases 10 Stronger tokens for $200 each and creates 1 Strong node. That is an initial investment of $2,000 in order to earn a steady daily income of 0.01 of your total investment.If all variables considered remain stagnant, the investor will receive his initial investment back in 100 days. On the other hand, if the price of Strong decreases to $100 per token, then the expected ROI will be 200 days. This is a result of the constant demand of new investors in order to maintain the same price or cause an increase in price. The Alienwolf Studios team identified this issue with a few other cryptocurrency projects that share a similar system as StrongBlock.The following are issues that we have observed in a majority of the NaaS protocols as well as other passive income projects in which we have personally invested in:
● A minimum amount of tokens is required to begin earning passive income on the investment.
● High risk of price volatility due to heavy sell pressure and no buyback mechanism.
● A high upfront cost for creating one node
● Reduction in rewards during poor market conditionsParagon Gnomes Solution: Automated trading bot with a rev share model.
As different projects look to grow their treasury or create a passive income source for their own protocol, the team at Alienwolf Studios has created an opportunity for other projects to yield an average 10-30% return 1 per month on their investment. The Alienwolf Studios Managed Trading System Paragon Gnome is a collection of custom-built trading strategies hosted by the Alienwolf Studios team and created by our team of strategists.These strategies are deployed using Centralized Cryptocurrency Exchange API services to automate trade management. Depending on the capital provided by the partner for 1 Disclaimer: Previous results do not guarantee future bot's performance metrics. The Paragon Gnomes produced 20-30% on average monthly in a 6-month backtest. Forward testing results to follow as we generate live results.
Alienwolf Studios will also receive a percentage of the profits that are generated by the trading bot. The percentage of the profits that are allocated to Alienwolf Studios will provide the revenue to grow and be divided accordingly among holders of the protocol. As the funds in the trading account continue to grow, the more self-sustaining Paragon Gnomes will become. Through these strategic partnerships, Alienwolf Studios eliminates the need for a constant stream of new investors in order to be able to reward their holders. Our Investing as a Service (IaaS) protocol serves as a "trading bot service" that currently offers investors a monthly rev share of the trading bots' profits limited by the amount of NFTs held. The funds received from the profit shares are divided into Marketing, reinvestment into the Paragon Gnomes, and to our Holders. By doing so, we will have an extra stream of revenue coming into the project other than the percentage from the transaction taxes. This additional funding is what enables us to build a sustainable passive income opportunity for cryptocurrency investors. Unlike other cryptocurrencies that offer residual income, Alienwolf Studios does not require a minimum amount in order to earn a percentage of your investment daily. The ultimate aim is to provide investors with the opportunity to earn up to 30% APR a month regardless of the amount they choose to invest via nftsLong-term goals
Our goal is to provide opportunities for each of our holders to be successful and thrive in our community. We want to create freedom for members who are joining our journey as we create something unique for the future.DisclosureAlienwolf Studios. and its members, officers, directors, owners, employees, agents, representatives, suppliers and service providers provides this website (the "Site") for informational purposes only. Use of and access to the Site and the information, materials, services, and other content available on or through the Site ("Content") are subject to these terms of use and all applicable laws.
This website is for general information only. No information, forward-looking statements, or estimations presented herein represent any final determination on investment performance. Any information provided by Alienwolf Studios is speculative in nature. Alienwolf Studios, and/or its agents cannot and do not guarantee any rate of return or investment timeline based on the information presented herein. We are not an investment agency but are solely providing our opinion.
By reading and reviewing the information contained in this website, the user acknowledges and agrees that Alienwolf Studios., and/or its agents do not assume and hereby disclaim any liability to any party for any loss or damage caused by the use of the information contained herein, or errors or omissions in the information contained in this website, to make any investment decision, whether such errors or omissions result from negligence, accident or any other cause.
You are required to conduct your own analysis, due diligence, draw on your own conclusions, and make your own decisions. This is for informational purposes only. Any areas concerning taxes or specific legal or technical questions should be referred to lawyers, accountants, consultants, brokers, or other professionals licensed, qualified or authorized to render such advice.
In no event shall Alienwolf Studios., and/or its agents be liable to any party for any direct, indirect, special, incidental, or consequential damages of any kind whatsoever arising out of the use of this website or any information contained herein. Alienwolf Studios., and/or its agents specifically disclaim any guarantees, including, but not limited to, stated or implied potential profits, rates of return, or investment timelines discussed or referred to herein.
NO INVESTMENT ADVICE The Content is for informational purposes only, you should not construe any such information or other material as legal, investment, financial, or other advice. Nothing contained on our Site constitutes a solicitation, recommendation, endorsement, or offer by Alienwolf Studios. or any third party service provider to buy or sell in this or in in any other jurisdiction in which such solicitation or offer that would be unlawful under the securities laws of such jurisdiction.
All Content on this site and or other platforms including but not limited to Twitter, Instagram, Discord, hereinafter "Social Media" is information of a general nature and does not address the circumstances of any particular individual or entity. Nothing in the Site or social media constitutes professional and/or financial advice, nor does any information on the Site or social media constitute a comprehensive or complete statement of the matters discussed or the law relating thereto. Alienwolf Studios. is not a fiduciary by virtue of any person's use of or access to the Site, Social media or other content. You alone assume the sole responsibility of evaluating the merits and risks associated with the use of any information or other Content on the Site or Social Media platforms before making any decisions based on such information or other Content. In exchange for using the Site and social media platforms you agree not to hold Alienwolf Studios., its affiliates or any third-party service provider liable for any possible claim for damages arising from any decision you make based on information or other Content made available to you through the Site.
We have no special relationship with or fiduciary duty to you. You acknowledge that we have no duty to take any action regarding: which users gain access to the Services; what Content you access via the Services; or how you may interpret or use of the Content. You release us from all liability for you having acquired or not acquired Content through the Services. We make no representations concerning any Content contained in or accessed through the Services, and we will not be responsible or liable for the accuracy or legality of material or Content contained in or accessed through the Services.
Automated software that buys and sells cryptocurrencies at the correct time. It is the Ultimate Emotionless Trader.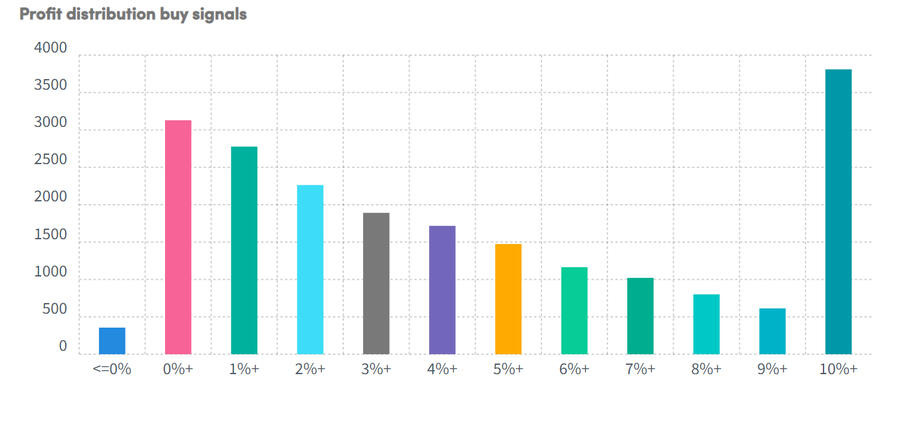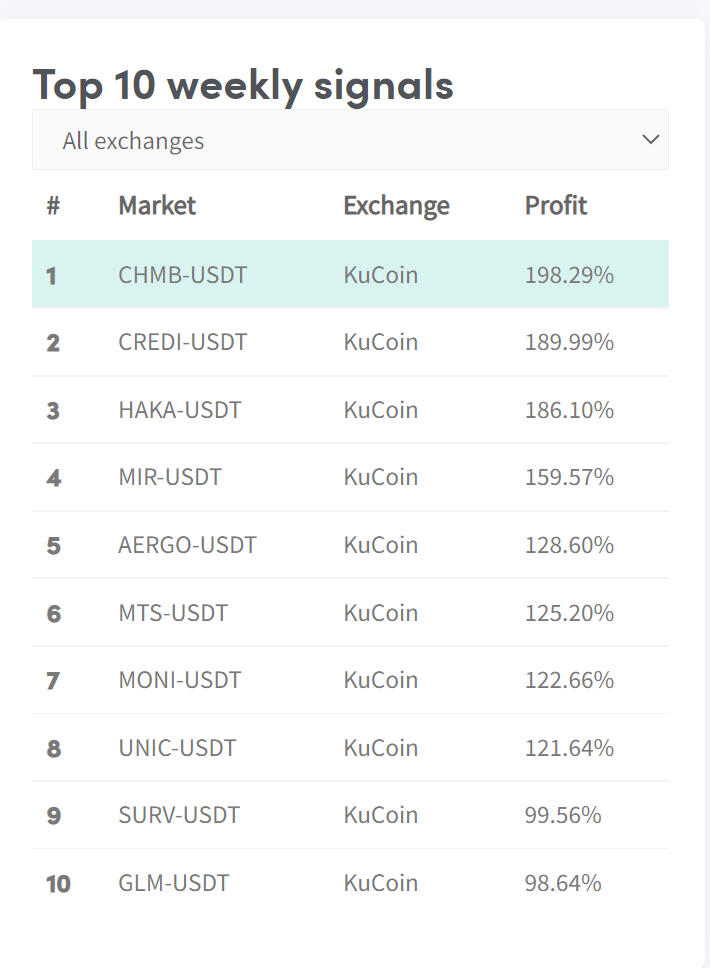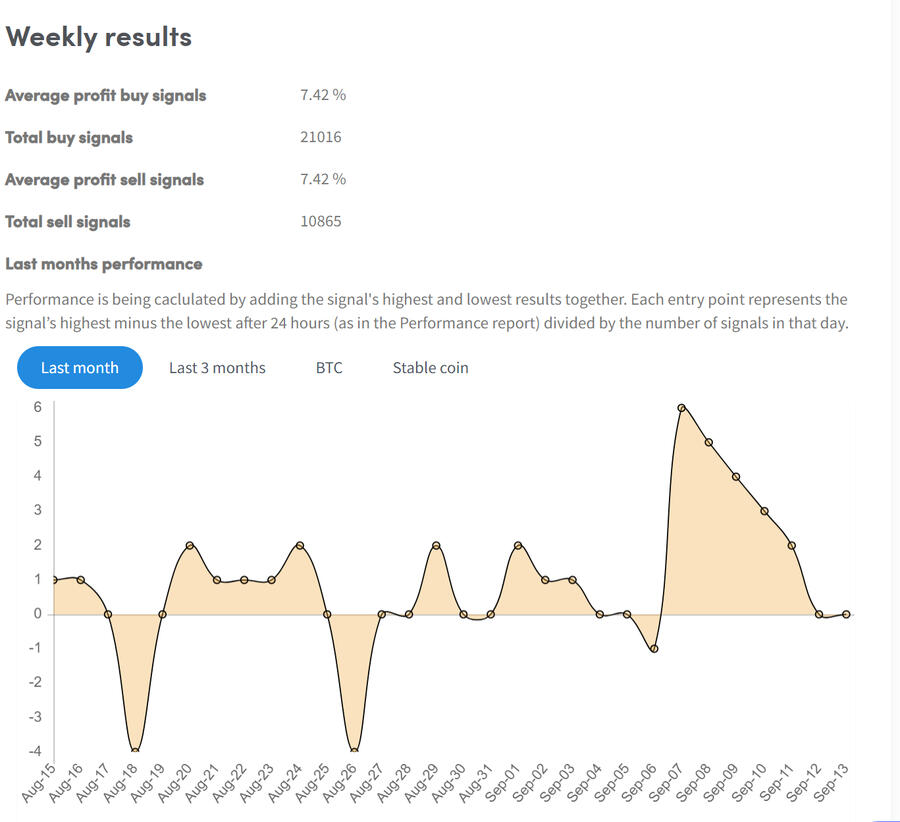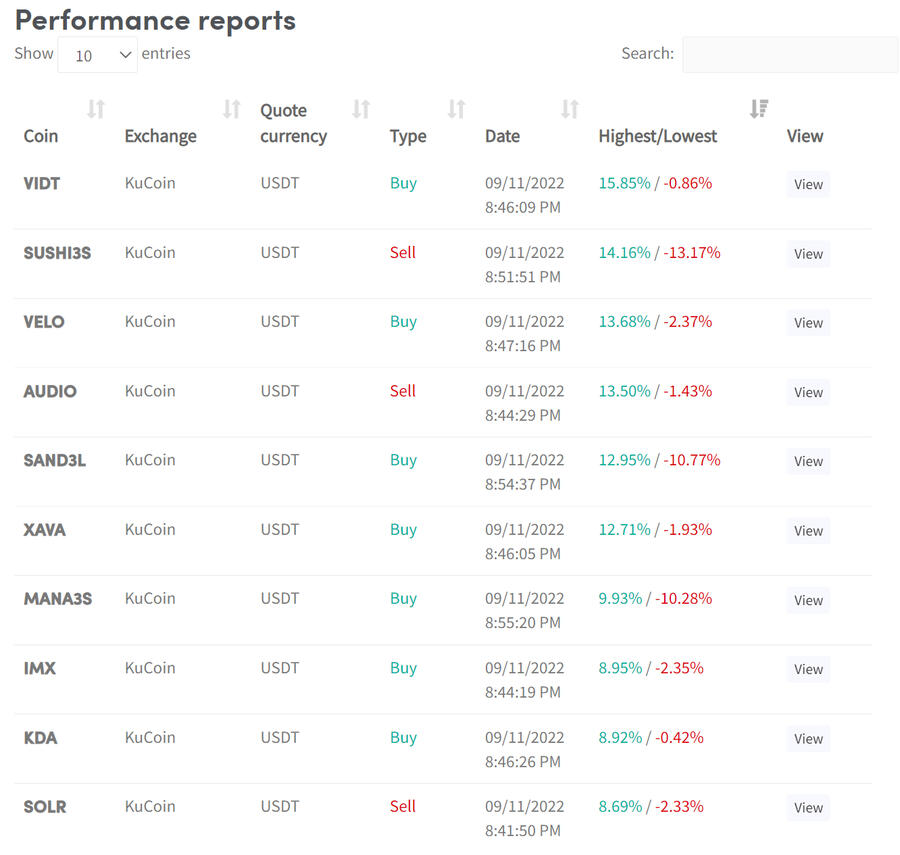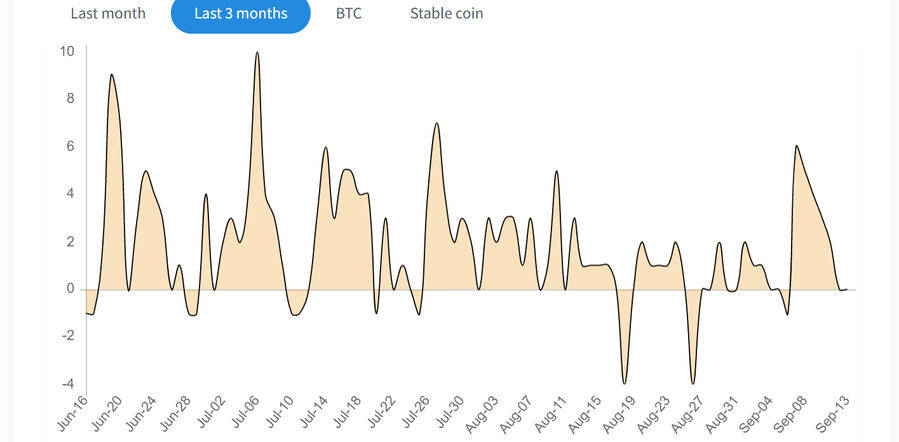 DisclosureAlienwolf Studios. and its members, officers, directors, owners, employees, agents, representatives, suppliers and service providers provides this website (the "Site") for informational purposes only. Use of and access to the Site and the information, materials, services, and other content available on or through the Site ("Content") are subject to these terms of use and all applicable laws.
This website is for general information only. No information, forward-looking statements, or estimations presented herein represent any final determination on investment performance. Any information provided by Alienwolf Studios. is speculative in nature. Alienwolf Studios., and/or its agents cannot and do not guarantee any rate of return or investment timeline based on the information presented herein. We are not an investment agency, but are solely providing our opinion.
By reading and reviewing the information contained in this website, the user acknowledges and agrees that Alienwolf Studios., and/or its agents do not assume and hereby disclaim any liability to any party for any loss or damage caused by the use of the information contained herein, or errors or omissions in the information contained in this website, to make any investment decision, whether such errors or omissions result from negligence, accident or any other cause.
You are required to conduct your own analysis, due diligence, draw on your own conclusions, and make your own decisions. This is for informational purposes only. Any areas concerning taxes or specific legal or technical questions should be referred to lawyers, accountants, consultants, brokers, or other professionals licensed, qualified or authorized to render such advice.
In no event shall Alienwolf Studios., and/or its agents be liable to any party for any direct, indirect, special, incidental, or consequential damages of any kind whatsoever arising out of the use of this website or any information contained herein. Alienwolf Studios., and/or its agents specifically disclaim any guarantees, including, but not limited to, stated or implied potential profits, rates of return, or investment timelines discussed or referred to herein.
NO INVESTMENT ADVICE The Content is for informational purposes only, you should not construe any such information or other material as legal, investment, financial, or other advice. Nothing contained on our Site constitutes a solicitation, recommendation, endorsement, or offer by Alienwolf Studios. or any third-party service provider to buy or sell in this or in any other jurisdiction in which such solicitation or offer that would be unlawful under the securities laws of such jurisdiction.
All Content on this site and or other platforms including but not limited to Twitter, Instagram, Discord, hereinafter "Social Media" is information of a general nature and does not address the circumstances of any particular individual or entity. Nothing in the Site or social media constitutes professional and/or financial advice, nor does any information on the Site or social media constitute a comprehensive or complete statement of the matters discussed or the law relating thereto. Alienwolf Studios. is not a fiduciary by virtue of any person's use of or access to the Site, Social media or other content. You alone assume the sole responsibility of evaluating the merits and risks associated with the use of any information or other Content on the Site or Social Media platforms before making any decisions based on such information or other Content. In exchange for using the Site and social media platforms you agree not to hold Alienwolf Studios., its affiliates or any third party service provider liable for any possible claim for damages arising from any decision you make based on information or other Content made available to you through the Site.
We have no special relationship with or fiduciary duty to you. You acknowledge that we have no duty to take any action regarding: which users gain access to the Services; what Content you access via the Services; or how you may interpret or use of the Content. You release us from all liability for you having acquired or not acquired Content through the Services. We make no representations concerning any Content contained in or accessed through the Services, and we will not be responsible or liable for the accuracy or legality of material or Content contained in or accessed through the Services.
Introduction The future of Metaverse banking is now available on the Avalanche network. Rev Share Growth is built to provide Investing as a Service (IaaS) in order to provide passive income while maintaining project sustainability. Paragon Gnomes Solution: Automated trading bot with a rev share model.
As different projects look to grow their treasury or create a passive income source for their own protocol, the team at Alienwolf Studios has created an opportunity for other projects to yield an average 10-30% return 1 per month on their investment. The Alienwolf Studios Managed Trading System Paragon Gnome is a collection of custom-built trading strategies hosted by the Alienwolf Studios team and created by our team of strategists.These strategies are deployed using Centralized Cryptocurrency Exchange API services to automate trade management. Depending on the capital provided by the partner for 1 Disclaimer: Previous results do not guarantee future bot's performance metrics. The Paragon Gnomes produced 20-30% on average a month in a 6 month backtest. Forward testing results to follow as we generate live results.
Alienwolf Studios will also receive a percentage of the profits that are generated by the trading bot. The percentage of the profits that are allocated to Alienwolf Studios will provide the revenue to grow and divided accordingly among holders of the protocol. As the funds in the trading account continue to grow, the more self-sustaining Paragon Gnomes will become. Through these strategic partnerships, Alienwolf Studios eliminates the need for a constant stream of new investors in order to be able to reward their holders. Our Investing as a Service (IaaS) protocol serves as a "trading bot service" that currently offers investors a monthly rev share of the trading bot's profits limited by the amount of NFTs held. The funds received from the profit shares are divided into Marketing, reinvestment into the Paragon Gnomes, and to our Holders. By doing so, we will have an extra stream of revenue coming into the project other than the percentage from the transaction taxes. This additional funding is what enables us to build a sustainable passive income opportunity for cryptocurrency investors. Unlike other cryptocurrencies that offer residual income, Alienwolf Studios does not require a minimum amount in order to earn a percentage of your investment daily. The ultimate aim is to provide investors with the opportunity to earn up to 30% APR a month regardless of the amount they choose to invest via nftsLong-term goals
Our goal is to provide opportunities for each of our holders to be successful and thrive in our community. We want to create freedom for members who are joining our journey as we create something unique for the future.
We are tired of all the complicated things in projects. So we kept it simple. Mint or buy a Paragon Gnome and hold it in your wallet. The wallet will receive the Rev share. The more you own, the more you receive. You can sell it any time you want. Keep in mind the Rev share transfers to the wallet that holds the Paragon Gnome.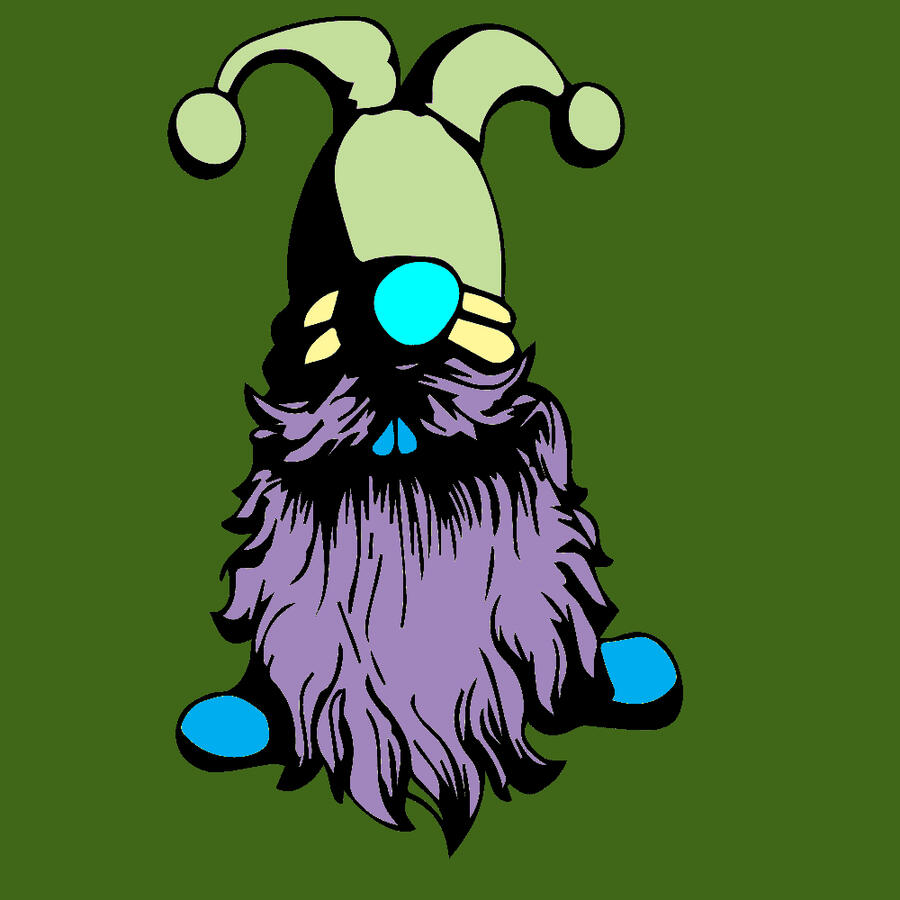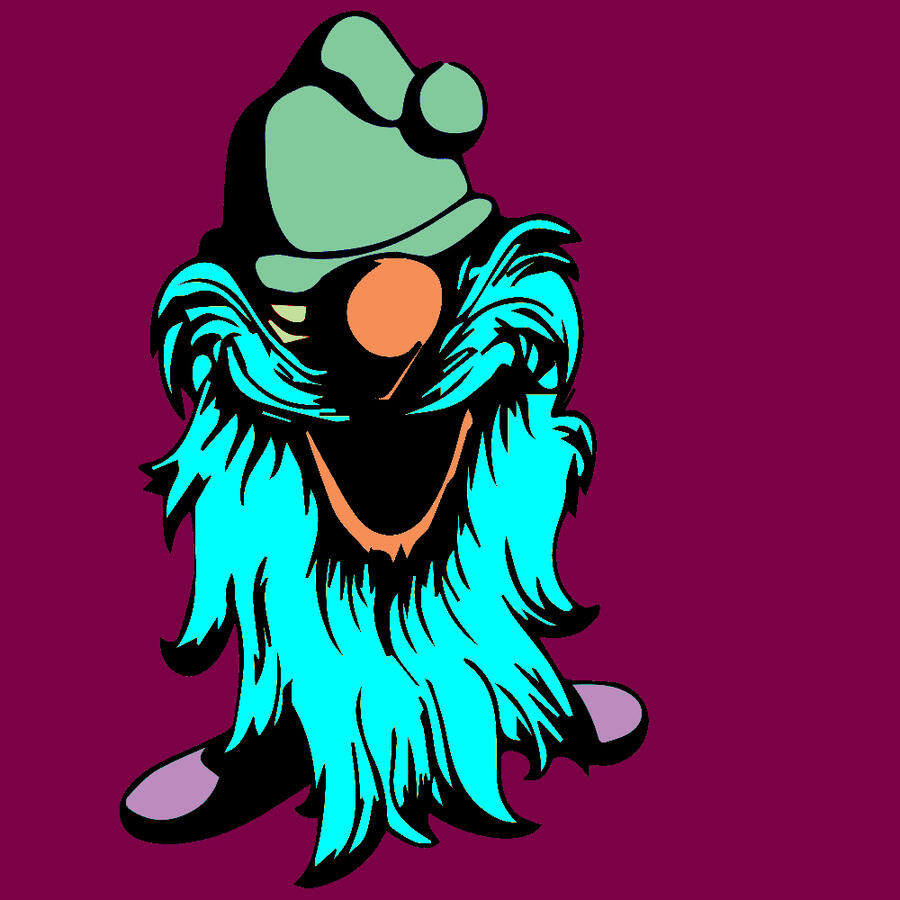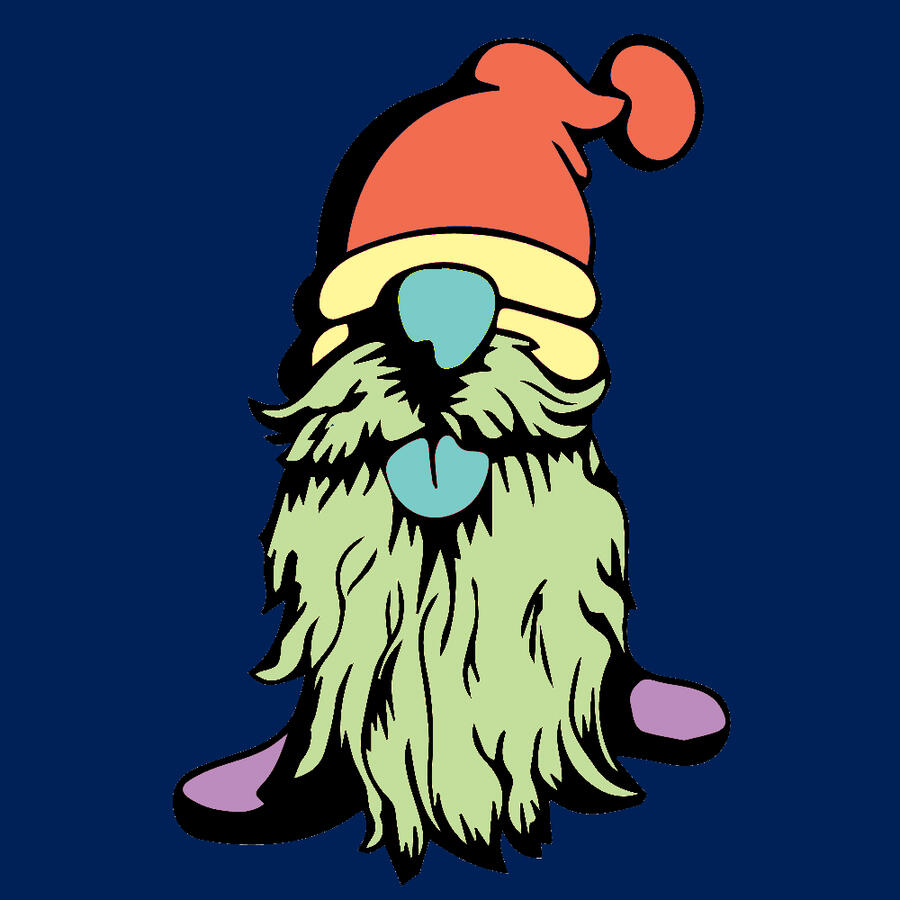 Just a sneak peek
As you know, the crypto market conditions are constantly fluctuating and changing all the time. The numbers we used to calculate the success of the project were based on a $100 (5 AVAX) entry point for our White List (Pre-Sale) members and $140 ( 7 AVAX) for the Public Mint. At this point, we are still determining if the price of Avax will be back where it was at the time of the project's announcement. We should have included $100 and $140 price points in the White Paper so we would not have to explain this. This oversight needs to be corrected, which we will do now. Since we need to fill the WL before starting the mint, this might not be an issue because Avax might be more when it starts. Keeping our community informed will always be of the utmost importance to us. All this to say, we might need to adjust the amount of Avax needed before the mint starts. Of course, if the price of AVAX is higher than when we did the math, we will bring the amount down to keep it at the same price point.
TERMS OF SERVICEGENERAL
Please read the following terms and conditions ("Terms of Use"), which govern your use of this AlienWolf Studios LLC Website (the "Site"). By using the Site (s), you knowingly and willingly agree to be bound by these Terms of Use, which may be updated from time to time and posted on this Terms of Use page.Purpose; No AdviceThis Site is intended to provide an overview of AlienWolf Studios LLC and is for general information only. The Site is not intended to provide investment, accounting, tax, legal, or any other advice, nor shall any content on this Site be deemed a recommendation that you pursue any investment style or strategy. If you would like investment, accounting, tax, legal, or any other advice, you should consult your professional advisors regarding your circumstances and needs.
No Offer
Nothing on this Site is intended to constitute an offer to sell or a solicitation of any offer to any securities or other assets, nor should it or any part of it be relied upon in connection with any offer or sale of securities or other investments. Any such offer or solicitation can and will be made only by means of a complete offering memorandum and related subscription materials which contain important additional information about the terms of an asset procurement, only in jurisdictions in which such an offer would be lawful, and only to individuals who meet the asset procurement sophistication criteria that are determined from time to time by AlienWolf Studios LLC in its sole and absolute discretion (such documents, the "Offering Documents"). Any decision to procure an NFT asset must be based solely upon the information outlined in the Offering Documents, regardless of any information that may have been otherwise furnished, including this Site.
Other Disclaimers
This Site and the information contained herein are provided "as is," and AlienWolf Studios LLC and its affiliates expressly disclaim all express or implied warranties and representations with respect to the fitness of information contained herein for any particular usage, its merchantability, or its application or purpose.
Without limiting the foregoing, AlienWolf Studios LLC does not make any representation or warranty as to the accuracy, adequacy, or completeness of the information and materials contained on this Site or that the Site will operate without interruption or error. In no event shall AlienWolf Studios LLC or its affiliates be responsible or liable for the correctness of any such material or damage or lost opportunities resulting from use of this data.
You acknowledge that by using the Site, you may be subject to privacy and security exploitations, including without limitation, the ability of unauthorized persons to intercept or access information transmitted by you through the Site.
Intellectual Property
Except as otherwise noted, all content and materials on the Site are the property of AlienWolf Studios LLC and should not be used, modified, or reproduced without AlienWolf Studios LLC written consent. AlienWolf Studios LLC and the proprietary logos and marks included on the Site that identify AlienWolf Studios LLC business and products are registered trademarks in the United States and other countries and may not be used without the prior written consent of AlienWolf Studios LLC.
AlienWolf Studios LLC is not a Financial Institution. AlienWolf Studios LLC is solely owned by its founders as witnessed in the incorporation documents.
AlienWolf Studios LLC assets are the sole property of AlienWolf Studios LLC, not NFT asset holders.
AlienWolf Studios LLC has the sole discretion to procure, sell, liquidate, transfer, and allocate funds and assets as it deems fit.
AlienWolf Studios LLC gives no guarantee of income to any party that procures or owns an NFT asset furnished by AlienWolf Studios LLC.
AlienWolf Studios LLC does not relinquish any ownership right in the company, assets, capital, or any other property of AlienWolf Studios LLC to any individual through the sale of the NFT asset.
AlienWolf Studios LLC does not buy, sell, or trade any securities, shares, coins, tokens, or any other financial instrument as a service or for profit.
AlienWolf Studios LLC procures income generating assets and does not offer out shares in the company for buy/sell.
AlienWolf Studios LLC does not function as any type of financial institution, whether traditional or non-traditional.
AlienWolf Studios LLC uses no traditional or non-traditional financial instruments related to the operation of any type of traditional or non-traditional financial institution.
AlienWolf Studios LLC does not host any lotteries, sweepstakes, gambling, or any other mediums of the like.
Additional Provision For European Users
If you are domiciled in or have a registered office in a member state of the European Economic Area ("EEA") that has implemented the Alternative Investment Fund Managers Directive (Directive 2011/61/EU) in a manner that may impose disclosure, reporting or other obligations on AlienWolf Studios LLC or its affiliates, you expressly agree and acknowledge that you or any other person or entity you represent initiated the discussion, correspondence or other communications with AlienWolf Studios LLC or its affiliates or agents, and any information you received regarding any assets managed by AlienWolf Studios LLC was pursuant to your request; and none of AlienWolf Studios LLC or its affiliates or agents at any time directly or indirectly contacted you with respect to the provision of asset procurement by AlienWolf Studios LLC or its affiliates prior to such unsolicited initiation of discussions, correspondence or other communications.
AdditionalRisk Disclosure Policy
Purpose
The purpose of the Risk Disclosure Statement ("the Statement") is to provide the Client with appropriate guidance on the nature and risks of the specific types of financial instruments offered by AlienWolf Studios LLC (hereafter the "Company"). The Client acknowledges, understands and agrees with the risks, disclosed below.
Statement
Our Risk Disclosure Policy is a supplement to our TOS (Terms of Service) policy. This policy will administer cryptocurrency income generation vehicles under decentralized currencies not issued by any central bank i.e. cryptocurrencies.
Cryptocurrencies are not governed by any regulatory authority; their market is non-centralized and non-regulated. Before you use our Service, you should research Cryptocurrencies carefully. Under this fact, our cryptocurrency assets are not suitable for everyone. There is more potential of loss in cryptocurrencies for capital investment. You agree and acknowledge to understand all substantial risk and losses related to Cryptocurrencies income generation vehicles prior to using our website OR to enter in this Agreement.
The Company accepts no responsibility for any loss or financial damage under this pretext. You agree by procuring a AlienWolf Studios LLC NFT asset, and using, and/or by continuing to use the AlienWolf Studios LLC website, you are entering into a legally binding contract and have read, understood, and accepted this supplement policy to our TOS (Terms of Service);
1. The Company will not accept any liability or responsibility for any resulting losses;
2. If you are an employee or contractor of a financial services firm or any other firm that has controls over the financial transactions in which its employees and contractors deal, you will give us proper notice of this and of any restrictions that apply to your dealing;
3. The information provided to us in your application form (if applicable) and at any time thereafter is true and accurate in all respects;
4. You have considered your own Financial circumstances, needs and objectives and concluded that procuring a AlienWolf Studios LLC NFT asset is appropriate for you. You warrant that you understand the Risks, Terms and Conditions of Transactions entered into with the Company, (regardless of information supplied by the Company) and are willing to take on those Risks;
5. The Company does not, nor do any of its Directors, Officers, Agents or Employees, guarantee repayment of Capital or Payment of Income in relation to any funds used for NFT asset procurement with the Company or any Transactions undertaken;
6. No part of any funds used by you to procure a AlienWolf Studios LLC NFT asset have been the proceeds of any illegal activity or used for any terrorist financing or money laundering activities. You agree to provide such information related to you/your business and financial affairs as may be reasonably requested by the Company in order to comply with the Anti-Money Laundering and Countering Financing of Terrorism Act or other Legislative Requirements.
7. Recommendations are not guaranteed. The generic market recommendations provided by the Company are based solely on the judgment of its personnel and should be considered as such. Any market recommendations provided are generic only and may or may not be consistent with the market positions or intentions of the Company and/or its affiliates. The generic market recommendations of the Company are based upon information believed to be reliable, but the Company cannot and does not guarantee the accuracy or completeness thereof or represent that following such generic recommendations will reduce or eliminate the risk inherent in the cryptocurrency markets.
8. No guarantees of income or ROI. There are no guarantees of income or ROI, nor of avoiding losses from cryptocurrency income generation vehicles. The Client has received no such guarantees from the Company or from any of its representatives. The Client is aware of the risks inherent in cryptocurrency income generation vehicles and is financially able to bear such risks and withstand any losses incurred.
10. The Company bears no responsibility for any loss that arises as a result of delayed or unreceived communication sent to the Client by the Company.
11. The Company bears no responsibility for any loss that arises as a result of encrypted information sent to the Client by the Company, that has been accessed via unauthorised means.
12. The Client is solely responsible for the privacy of any information contained within the communication received by the Company. The Company has no responsibility regarding any loss as a result of authorized/unauthorised access to all information between the Company and the Client by third persons.
13. Cryptocurrencies are complex instruments and come with a high risk of losing money rapidly due to leverage. The risk of losing money when using cryptocurrency income generation vehicles is always present and the Company can not be held responsible for a potential Loss of capital.
14. You should consider whether you understand how cryptocurrency income generation vehicles work and whether you can afford to take the high risk of losing your money.
LIMITATION OF LIABILITY AND DISCLAIMER
You should not deal in these products unless you have the necessary knowledge and expertise, you understand these products' characteristics and your exposure to risk. You should also be satisfied that the product is suitable for you in light of your circumstances and financial position. In addition, use of our Services can never be considered safe.
Blockchain Risk
Similarly, Blockchain is an independent public peer-to-peer network and is not controlled in any way or manner by the Company, the Company shall not be responsible for any failure and/or mistake and/or error and/or breach which shall occur in Blockchain or in any other networks in which the Cryptocurrencies are being issued. The Company makes no representation or warranty of any kind, express or implied, statutory or otherwise, regarding the Blockchain functionality nor for any breach of security in the Blockchain. Internet, Viruses and Cyber Attacks While the Company is engaged in cryptocurrency income generation vehicles via websites and/or applications, system errors might occur. You should be aware of the risks that may result from any 3rd party system failure, which could mean that orders or profits may be delayed or even fail.
You acknowledge that there are risks associated with utilizing an Internet-based cryptocurrency income generation vehicles system including, but not limited to, the failure of hardware, software, and Internet connections, the risk of malicious software introduction, the risk that third parties may obtain unauthorized access to information and/or assets (including your Cryptocurrencies) stored on your behalf, cyber-attack, the Cryptocurrency network failure (such as blockchain), computer viruses, communication failures, disruptions, errors, distortions or delays you may experience when trading via the Services, howsoever caused, spyware, scareware, Trojan horses, worms or other malware that may affect your computer or other equipment, or any phishing, spoofing or other attack. You should also be aware that SMS and email services are vulnerable to spoofing and phishing attacks and should use care in reviewing messages purporting to originate from AlienWolf Studios LLC.
The Company does not make representation or warranty for any interruptions, loss or damages due to computer viruses, scareware, Trojan horses, malware or any other harmful software. The Company shall not be liable for any malicious or digital robbery/crime losses to you while using our website or services.
Fees And Costs
There are no fees; the only cost is the purchase of the AlienWolf Studios LLC NFT
Past Performance
Past performance is not an indication of future performance. The value of cryptocurrency income generation vehicles and coin holdings in AlienWolf Studios LLC can go down as well as up.
Information
Any opinions, news, research, analyses, prices, or other information contained on this website are provided as general market commentary, and do not constitute investment advice. The Company shall not be responsible for any loss arising from any investment based on any recommendation, forecast or other information provided.
Miscellaneous
All other clauses related to amendment, severability, indemnification, wavier, notices, contacts, and governing laws remain same as stated in TOS (Terms of Service).
Privacy Policy
October 31, 2022AlienWolf Studios LLC ("us", "we", "our" "AlienWolf Studios LLC" or "AlienWolf Studios LLC") operates the https://paragongnomes.com website (hereinafter referred to as the "Service"). This page informs you of our policies regarding the collection, use and disclosure of personal data when you use our Service and the choices you have associated with that data.We do not collect data.
DEFINITIONS
Service
Service is the https://paragongnomes.com website operated by AlienWolf Studios LLC
Personal Data
Personal Data means data about a living individual who can be identified from those data (or from those and other information either in our possession or likely to come into our possession).
Usage Data
Usage Data is data collected automatically either generated by the use of the Service or from the Service infrastructure itself (for example, the duration of a page visit).
Cookies
Cookies are small files stored on your device (computer or mobile device).
Data Controller
Data Controller means the natural or legal person who (either alone or jointly or in common with other persons) determines the purposes for which and the manner in which any personal information are, or are to be, processed. For the purpose of this Privacy Policy, we are a Data Controller of your Personal Data.
Data Processors (or Service Providers)
Data Processor (or Service Provider) means any natural or legal person who processes the data on behalf of the Data Controller. We may use the services of various Service Providers in order to process your data more effectively.
Data Subject (Or User)
Data Subject is any living individual who is using our Service and is the subject of Personal Data.
Information Collection And Use
We do not collect information
TYPES OF DATA COLLECTED
Personal Data
None
Tracking & Cookies Data
We use cookies and similar tracking technologies to track the activity on our Service and we hold certain information.
Cookies are files with a small amount of data which may include an anonymous unique identifier. Cookies are sent to your browser from a website and stored on your device. Other tracking technologies are also used, such as beacons, tags and scripts to collect and track information and to improve and analyse our Service. You can instruct your browser to refuse all cookies or to indicate when a cookie is being sent. However, if you do not accept cookies, you may not be able to use some portions of our Service.
Examples of Cookies we use:
Session Cookies. We use Session Cookies to operate our Service.
Preference Cookies. We use Preference Cookies to remember your preferences and various settings.
Security Cookies. We use Security Cookies for security purposes.
Use of Data
AlienWolf Studios LLC uses the collected data for various purposes:
To provide and maintain our Service
To notify you about changes to our Service
To allow you to participate in interactive features of our Service when you choose to do so
To provide customer support
To gather analysis or valuable information so that we can improve our Service
To monitor the usage of our Service
To detect, prevent and address technical issues
To provide you with news, special offers and general information about other goods, services and events which we offer that are similar to those that you have already purchased or enquired about unless you have opted not to receive such information
Legal Basis for Processing Personal Data under the General Data Protection Regulation (GDPR)
If you are from the European Economic Area (EEA), AlienWolf Studios LLC legal basis for collecting and using the personal information described in this Privacy Policy depends on the Personal Data we collect and the specific context in which we collect it.
AlienWolf Studios LLC may process your Personal Data because:
We need to perform a contract with you
You have permitted us to do so
The processing is in our legitimate interests and it is not overridden by your rights To comply with the law
Retention Of Data
AlienWolf Studios LLC will retain your Personal Data only for as long as is necessary for the purposes set out in this Privacy Policy. We will retain and use your Personal Data to the extent necessary to comply with our legal obligations (for example, if we are required to retain your data to comply with applicable laws), resolve disputes and enforce our legal agreements and policies.
AlienWolf Studios LLC will also retain Usage Data for internal analysis purposes. Usage Data is generally retained for a shorter period of time, except when this data is used to strengthen the security or to improve the functionality of our Service, or we are legally obligated to retain this data for longer periods.
Transfer Of Data
Your information, including Personal Data, may be transferred to — and maintained on — computers located outside of your state, province, country or other governmental jurisdiction where the data protection laws may differ from those of your jurisdiction.
Your consent to this Privacy Policy followed by your submission of such information represents your agreement to that transfer.
AlienWolf Studios LLC will take all the steps reasonably necessary to ensure that your data is treated securely and in accordance with this Privacy Policy and no transfer of your Personal Data will take place to an organization or a country unless there are adequate controls in place including the security of your data and other personal information.
DISCLOSURE OF DATA
Legal Requirements
AlienWolf Studios LLC may disclose your Personal Data in the good faith belief that such action is necessary to:
To comply with a legal obligation
To protect and defend the rights or property of AlienWolf Studios LLC
To prevent or investigate possible wrongdoing in connection with the Service
To protect the personal safety of users of the Service or the public
To protect against legal liability
Security of Data
The security of your data is important to us but remember that no method of transmission over the Internet or method of electronic storage is 100% secure. While we strive to use commercially acceptable means to protect your Personal Data, we cannot guarantee its absolute security.
Your Data Protection Rights under the General Data Protection Regulation (GDPR)
If you are a resident of the European Economic Area (EEA), you have certain data protection rights. AlienWolf Studios LLC aims to take reasonable steps to allow you to correct, amend, delete or limit the use of your Personal Data.
If you wish to be informed about what Personal Data we hold about you and if you want it to be removed from our systems, please contact us.
In certain circumstances, you have the following data protection rights:
The right to access, update or delete the information we have on you. Whenever made possible, you can access, update or request the deletion of your Personal Data directly within your account settings section. If you are unable to perform these actions yourself, please contact us to assist you.
The right of rectification. You have the right to have your information rectified if that information is inaccurate or incomplete.
The right to object. You have the right to object to our processing of your Personal Data.
The right of restriction. You have the right to request that we restrict the processing of your personal information.
The right to data portability. You have the right to be provided with a copy of the information we have on you in a structured, machine-readable and commonly used format.
The right to withdraw consent. You also have the right to withdraw your consent at any time where AlienWolf Studios LLC relied on your consent to process your personal information.
Please note that we may ask you to verify your identity before responding to such requests.
You have the right to complain to a Data Protection Authority about our collection and use of your Personal Data. For more information, please contact your local data protection authority in the European Economic Area (EEA).
Service Providers
We may employ third party companies and individuals to facilitate our Service ("Service Providers"), provide the Service on our behalf, perform Service-related services or assist us in analyzing how our Service is used.
These third parties have access to your Personal Data only to perform these tasks on our behalf and are obligated not to disclose or use it for any other purpose.
Analytics
We may use third-party Service Providers to monitor and analyze the use of our Service.
Behavioral Remarketing
AlienWolf Studios LLC uses remarketing services to advertise on third party websites to you after you visited our Service. We and our third-party vendors use cookies to inform, optimize and serve ads based on your past visits to our Service.
Facebook
Facebook remarketing service is provided by Facebook Inc.
You can learn more about interest-based advertising from Facebook by visiting this page: https://www.facebook.com/help/164968693837950
To opt-out from Facebook's interest-based ads, follow these instructions from Facebook: https://www.facebook.com/help/568137493302217
Facebook adheres to the Self-Regulatory Principles for Online Behavioural Advertising established by the Digital Advertising Alliance. You can also opt-out from Facebook and other participating companies through the Digital Advertising Alliance in the USA http://www.aboutads.info/choices/, the Digital Advertising Alliance of Canada in Canada http://youradchoices.ca/ or the European Interactive Digital Advertising Alliance in Europe http://www.youronlinechoices.eu/, or opt-out using your mobile device settings.
For more information on the privacy practices of Facebook, please visit Facebook's Data Policy: https://www.facebook.com/privacy/explanation
Links to Other Sites
Our Service may contain links to other sites that are not operated by us. If you click a third party link, you will be directed to that third party's Site. We strongly advise you to review the Privacy Policy of every Site you visit.
We have no control over and assume no responsibility for the content, privacy policies, or practices of any third party sites or services.
Children's Privacy
Our Service does not address anyone under the age of 18 ("Children"). We do not knowingly collect personally identifiable information from anyone under the age of 18. If you are a parent or guardian and you are aware that your Child has provided us with Personal Data, please contact us. If we become aware that we have collected Personal Data from children without verification of parental consent, we take steps to remove that information from our servers.
Changes to This Privacy Policy
We may update our Privacy Policy from time to time. We will notify you of any changes by posting the new Privacy Policy on this page.
We will let you know via email and/or a prominent notice on our Service, prior to the change becoming effective and update the "effective date" at the top of this Privacy Policy.
You are advised to review this Privacy Policy periodically for any changes. Changes to this Privacy Policy are effective when they are posted on this page.